Last Minute Offer – Save £1300
Full Platinum Package for 50 day guests and 100 evening guests only £4500
Friday 4th  March 2022
Friday 11th March 2022
Friday 18th  March 2022
Saturday 19th March 2022  
Friday 25th March 2022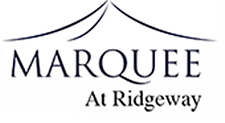 Set in 4 miles of beautiful grounds our Magical Marquee is truly a fairy-tale setting for your big day. Stunning scenery, award-winning customer service, and a package that includes everything you could ever want…
To get the most from our website we recommend having a browse through our…
1.  VIDEOS & PICTURES
2.  PACKAGES
3.  AVAILABILITY
4.  REVIEWS
If you like what you see you can book your wedding with us here…

You can view some Videos here

You can view some photos here.

Have a look at our Wedding Package
Based on 50 Day and 100 Evening guests
All of the following is included
As many face to face meetings as you like.

Dedicated telephone support.

Our beautiful S Class Mercedes Wedding Car ensures you arrive in style.


Ceremony setup if required

A glass of Bucks Fizz for your guests welcome.
A Glass Of Prosecco for your toast.
Our stunning Marquee Fully Dressed with all the Bells & Whistles including……
Twinkling Fairy Lights throughout the Marquee and Garden.
Top Table Backdrop.
Both small and l Decorative Trees
Chivary Chairs dressed with bows in your colors.
10 Seat Tables with clothes dressed in your colors.
Beautiful 3ft Floral Centerpieces.
Giant LOVE Letters.
Our famous Giant Heart.
Sweet Cart.
Wishing Well or Postbox for your cards.
Choice of Cake Stands and Knives
Our Wedding Buggy with driver for you and your photographer to explore our 4 miles of stunning scenery.
3-Course Wedding Breakfast.
The best evening party with our Award-Winning DJ's and Entertainment included
Magic Photo Mirror with unlimited visits and prints
12 item Evening Buffet to finish off.
Our award winning Customer Service

Use our calculator to get a quote
Simply enter your guest numbers in the form below.
Please note minimum numbers of 50 daytime guests and 100 evening guests apply to Fridays, Saturdays, Sundays and Bank Holidays.

You can check our availability here

You can read our reviews here

The whole team at Ridgeway are extremely proud of the customer service we deliver. This is reflected in the reviews our customers leave us.
Below are some of our latest reviews for you to read but please click the the Facebook button below to read over 300 5* reviews.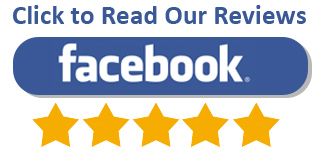 We got married 28th November 2021, it was an amazing day, the team at ridgeway were absolutely amazing, I booked this wedding in 2019 and due to Covid this was our third date but by god was it worth the wait, they made the whole wedding process so easy and stress free. If I could get married all over again I'd still choose ridgeway in a heartbeat, thank you to bill and Gareth who have dealt with me these past few years but a special thank you to rob he made my absolute day and night he's an asset to your team. Thank you to all the staff who were friendly and made all the magic happen
 recommends Ridgeway Golf 4 All.
11h ·
Well what can I say, after 3 times rearranging our wedding we decided to come to Ridgeway golf club and we absolutely had a fantastic time. Amazing effort by all the staff. Gareth was an amazing wedding coordinator, Bill was awesome in the night party. The night party was different to any other wedding that I've been to. Amazing price and the marquee was absolutely outstanding. I would definitely recommend ridgeways golf club to anyone that is getting married. Stacy and Daniel. 27/11/21
Thank you so much for making my day so special, I loved every moment of it, I really can't thank you all enough for what you done for me and Llewellyn, 100% recommend this place to anyone
Our daughter's Angharad wedding to Llewelly was on 26th November. Even though the weather was awful the Ridgeway went above and beyond the call of duty to make sure people's spirits weren't dampened. Whatever I asked Gareth for was sorted with immediate effect, Rob is a man of many talents even making sure we were all ok on the mini bur to our hotel. Bill there are no words to say what an amazing compere he is, our family don't need an excuse to party which they took full advantage of. I would highly recommend The Ridgeway Golf Club 100
I had my wedding here 11 november2021
can't thank Gareth Rob and Bill enough it was perfect they did everything I asked and more
I panic over the slightest thing but Gareth reassured me and there really was no need to panic as the team was amazing the venue was perfect Gareth went above and beyond for our special day rob was always around even when I needed my dress and veil to be put right the food as was beautiful and the Apple crumble is to dye for they even put the Xmas decs up early for me as it went with my theme I can't praise and recommend this venue enough our best man don't like cooked dinner so Gareth sorted an alternative meal for him which put my mind to rest thank you all so much the bar staff the driver rob the co ordinater Gareth and the owner Bill for making our day perfect
Myself and Alex got married here on 05.11.2021 we had the best day ever! Bill, Gareth and Rob were absolutely amazing nothing was ever to much! From 4 date moves due to covid to the big day finally happening these guys where just the best! Our day was truly magical and would do it all over again in a heart beat! I honestly can't rate and praise this venue enough they took all our stress away and gave us the best day and the ultimate party to celebrate getting everyone involved. If your looking for a venue with people who care and support you for the duration this is definitely the place. They dress the marquee beautifully making it feel very romantic and cozy! It's a 5* plus from us. Love you guys  
Mr & Mrs Roberts
We booked our wedding with Bill at Ridgeway in 2018, to be married in August 2020. When the pandemic hit at the beginning of 2020 we remained hopeful the wedding would go ahead, however due to local lockdowns and Covid restrictions we were unable to proceed. Throughout the whole of 2020 and up until our final wedding date on 26.03.21 Bill kept in regular contact with us and amended our date 5 times, each time without any hesitation and without any problems. We were continuously told that the venue would do anything and everything they could to ensure our day would run smoothly without any hiccups, and I have never heard a truer statement. Regardless of current restrictions and social distancing rules, we had the most perfect day and the team at Ridgeway made it an unforgettable day. I've heard so many stories of people getting married at other venues that have had to postpone due to covid and have been forced to pay an increase in package fees or admin fees, however we were able to change our date to try and fit in with guidelines as many times as we needed without any hassle and any increase in money. I honestly could not recommend Ridgeway enough, especially during these uncertain times that have affected everyone. They gave us and our guests a wonderful day during hard times and have also booked a reception for us next year to complete the celebrations. For anyone too worried to book their wedding because of the pandemic, Ridgeway will ensure you're looked after, kept in the loop every step of the way and will go above and beyond to make sure you have the most magical day!
Our wedding yesterday was absolutely perfect!
We first met Bill and saw the venue back in August. A friend of mine had shared the page on Facebook and it just looked beautiful.
This was the first wedding venue we'd chosen to view and in all honesty we weren't looking for anything for at least a couple of years but thought a little nose around wouldn't hurt anyways.
From the moment we walked into the venue we fell in love. The marquee is stunning as are the views off the deck, overlooking the golf course and the rest of the mountain. We could already see ourselves becoming husband and wife in such an idyllic place.
Of course the set up is just the foundations of building a perfect wedding day, we had to ensure that we had people as invested in our big day as we were.
Bill and his team proved their investment from day one. We chose quite an inopportune date to wed, especially with Covid still raging so for the weeks leading up to the day I had many a panicked conversation with Bill (all the panic on my side, he was always a walking billboard of 'cool, calm and collected') as we lost the ability to invite guests and then the ability to have our reception.
This was never a problem for Bill. Every time the government set up new rules he would come up with a new and amazing idea to ensure our day went without issue and would be as perfect as could be.
Nothing was too much trouble for the team, when the venue was ready Bill called and asked us if we'd like to see it, in hindsight I'm so so glad we said yes as yesterday I wasn't able to fully appreciate the beauty of it all because all I could see was my husband to be.
The amazing wedding car driven by the lovely Rob was an amazing addition to the day. Rob was so helpful in getting me and my huge dress in and out of the car several times!
We had a bit of time to waste on our way so he took us through the McDonald's drive through and bought my step-daughter some nuggets. I can categorically say that that memory alone will live with Tessia for the rest of her life. Her day was absolutely made haha. It's also an amazing and hilarious memory that I'll cherish too. The kindness shown to us yesterday was honestly second to none.
Bill took lots and lots of photos of the day also and that was such a lovely gesture. The pictures are perfect (thank you!!)
Rather than ever feeling like a 'customer' we always felt like family. I cannot recommend Ridgeway or Bill and his team enough to anyone who is looking to get married.
Roll on next year as we've decided that we'll have our reception on our first anniversary. I have no doubt in my mind that it will be a party to remember and will be a total blast!
So thanks again to all at Ridgeway. We can't wait to start planning our reception with you and look forward to a catch up soon. Much love x
We had our wedding here on Sunday 20th December 2020. The day was perfect!
Thank you to Bill, Anna and Rob. Nothing was too much trouble. The marquee was beautiful. Absolutely fantastic day under the circumstances, having only been given a few hours notice of the lockdown. Bill and Anna was in constant contact with us.
Everyone throughly enjoyed the day!
If your looking for a wedding venue- I would highly recommend ridgeway.
Looking forward to returning next year for a massive party with all friends and family
Thank you Bill, Anna and Rob
Mr & Mrs Torrance x
We got married here on Saturday 5th December 20 and would like to thank Bill, Rob and the team for making our special day so memorable and perfect! Even with all the COVID restrictions we could not have wished for a more perfect day! We would not have a changed a thing. They really went over and above and felt like they were part of our big day.
Bill and Rob were so attentive and took care of our every need to ringing me the night before to check how I was, arriving at my mum's early, positioning my dress, making detours to capture perfect pictures at the castle, making the beautiful highlights video and ensuring all our guests had a fantastic day. If anyone is considering Ridgeway as a venue, I would not think twice. The marquee and grounds are stunning and as you can see from the pictures posted.
I cannot wait to come back and have our wedding party here with full guests next year as I know they throw the party of all parties. Thank you Bill, Rob and Team, you truly were superb – Mr & Mrs Fisher xx
From the first time Lanie and I met Bill Fitzgerald – proprietor of Ridgeway Golf 4 All and Events Marquee – his warmth and passion of providing a never-to-forget Wedding venue was evident on that first meeting. A passion never wavered right up to and throughout our special day yesterday -1st March 2020.
Bill, his wedding professional Ryan, and other team members to include Rob and Karen prepared the Wedding Marquee in the most stunning way and made us feel extra special from the moment we arrived in the morning, to the time we left after our Wedding Celebration party at midnight.
Our Wedding ran so smoothly, with Bill and his team making sure that our day was perfect from start to finish. They re-configured the Marquee between Service, Wedding Breakfast and Evening Celebration Party with such speed to keep our day flowing seamlessly and each time we went back into the marquee we were amazed at how breathtakingly beautiful it was presented.
A special thank you to Bill and Rob for looking after the bride and her bridal party between the Hotel and the Marquee. They went over and above to ensure the rain shower did not in any way get the dresses or hair wet.
The Wedding Breakfast was absolutely fantastic and we cannot write this review without mentioning Brownings Caterers for providing such wonderful food for all our guests.
Moving into the Celebration Evening Party. Bill, Ryan and Rob stepped up to another level and hosted our party with such professionalism. The atmosphere they created from the outset got everyone up on their feet and their stamina to keep the enjoyment level for all our guests at the highest level throughout the night was evident by the comments our guests gave to us as to how much fun they had all day. Even as the clock struck midnight, Bill and Rob ensured that all our guests were transferred safely back to a nearby Hotel and my new wife and I were transferred to the Hotel in luxury in the bridal car, which showed how they go out of their way to give the best experience they can give even after the end of the party.
Lanie and I would like to finish off this review by sending Ridgeway Golf 4 All a massive Thank You for making our day so special, and in addition to recommending your venue within this review, we will be singing your praises verbally to our family and friends for a very long time.
Thank You
The new Mr Neil & Mrs Lanie McDonald xx
Ryan & team really do create the perfect wedding day. From the first enquiry through to the end of the party nothing is too much trouble.
Rob starts your wedding day collecting you from your home in a stunning wedding car, he is professional yet warm & friendly and helps to calm any nerves.
Arriving at the venue is perfectly co-ordinated so your guests don't see you enter the clubhouse. The marquee looks stunning for the ceremony, the wedding breakfast and the evening party. Gemma is very helpful and friendly and Paul is a legend!
Food is yummy, bubbles flow nicely and the whole experience that Ryan and team deliver is magical.
All of our guests (day & night) have said that it was the best wedding that they have been too!
Bill, Ryan & Rob create the perfect party with lots of fun and imagination and no one remains seated!
If you are thinking of booking your wedding… don't waste time looking around – just book Ridgeway
5* service from beginning to end